September 6th, 2014
This was my second year attending Burning Man. Many use Burning Man as a week to detach from their workweek and experience a new life of intense leisure. Not me, I come to Burning Man to build.
Pulse & Bloom is a 2014 honorarium installation. The core team of 6 people — Saba Ghole, Shilo Shiv Suleman, Rohan Dixit, Heather Stewart, Luke Iseman, and myself — built 20 interactive lotus flowers made out of steel and rowlux. Each lotus flower ranges from 8 to 18 feet tall, each of which lights up with your pulse. You and another person can put your hands on a couple of Hamsa hands at the base of the lotus flower and your respective heartbeats will light up the flower.
We've gotten some great press coverage at the BBC, The Guardian, The Atlantic's Big Picture twice, CBS News, NBC News, and MSNBC.
As usual, the complete source code for Pulse & Bloom is on GitHub.
Your heartbeat in light
Here are a couple videos of all twenty lotus flowers in full working order.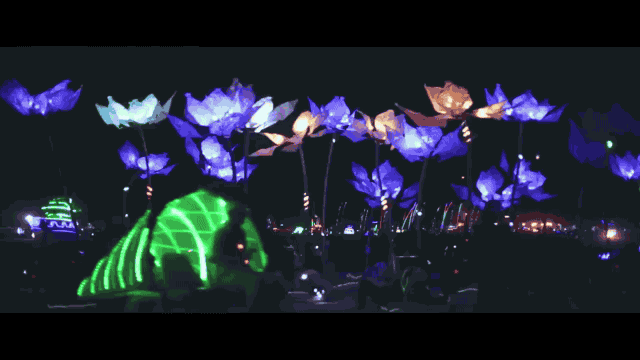 Each lotus flower is blue until a person or two sits down at its base and places their hand on the pulse sensor. You can see the Hamsa hand and its embedded pulse sensor in this shot of my girlfriend Brittany and me working on keeping the electronics going.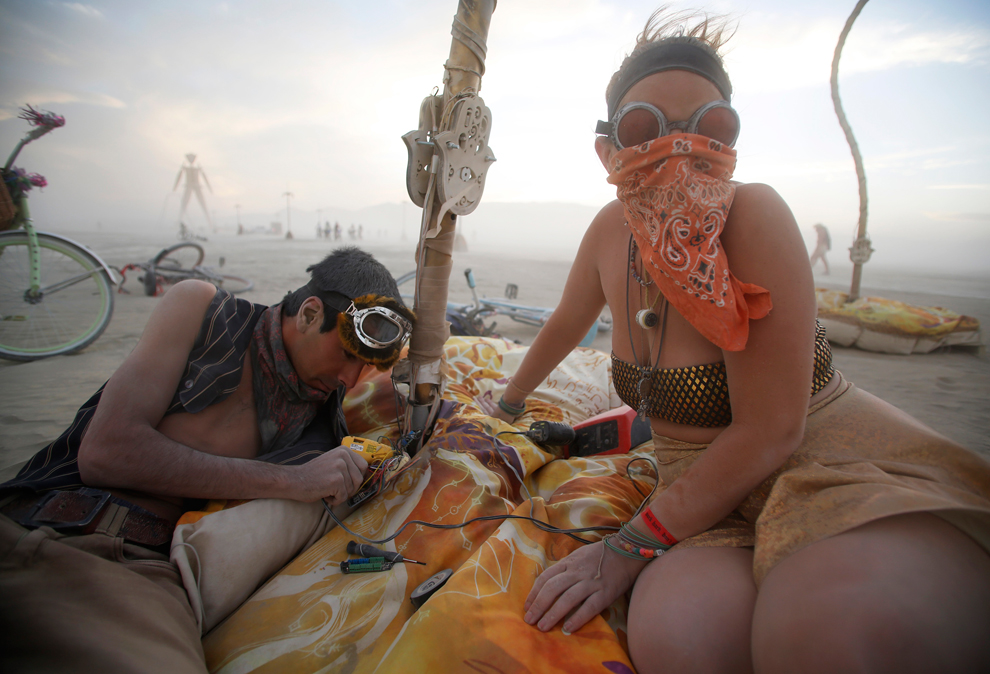 Photo credit Jim Urquhart / Reuters
When a pulse is read, the lotus flower shoots the heartbeat up the stem and into the petals, where it blooms in a brilliant display of amber. When two people's hands are being measured, both of their heartbeats are shown as two distinct colors.
Continue reading

Building Pulse & Bloom - an interactive biofeedback installation at Burning Man 2014

(3405 words)...