August 7th, 2019
---
The Machine in the Garden, written in 1964 by Leo Marx, explores the relationship between the pastoral ideal and the industrial progress that ostensibly is in opposition to that ideal. This book is not necessarily a literature review, although it enlists a half dozen full-length writings to understand the cultural symbols that encode the interplay between imagination and reality.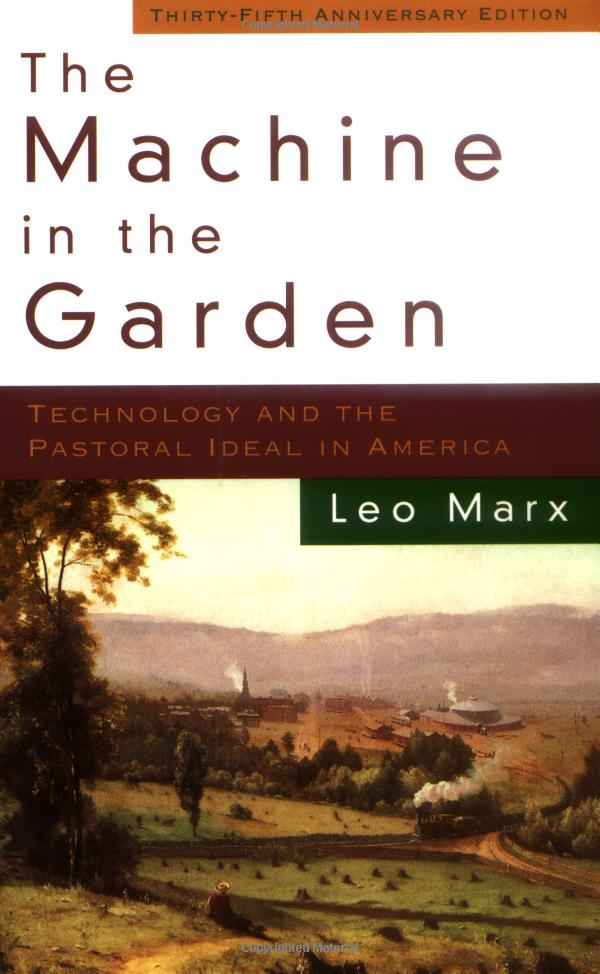 The urge to idealize a simple, rural environment is strong throughout the two centuries of progress that mark the industrialization of the United States from the American Revolution through until the end of World War II.
The literature that Marx introduces to illustrate the division between the two realms are masterworks that also serve as products of their times. Moby Dick by Herman Melville, Walden by Henry David Thoreau, The Tempest by William Shakespeare, Adventures of Huckleberry Finn by Mark Twain, and Ethan Brand by Nathaniel Hawthorne are instruments played in the concordant symphony of poetic realism that unites the two fronts.
At no point does Marx introduce the actual machines of the machine age to refine his point, instead preferring to rely on mid-Nineteenth century literature and art to capture the sensory images of the age.
Marx asserts that the authors of the 1800s addressed the alienation and environmental blight that accompanies that rapid industrialization that the building and deployment of the continental railroads brought with them.
The central question that Marx attempts to address is how come there is an attitude of hostility towards civilization? What is it about the products of industrialization, which bring us a miracle of goods and services that enrich our lives in innumerable ways, that provides us the impetus for abandoning them in order to reduce the technical complexity that has befallen us? What is attractive about the pastoralism that is represented by the untouched landscape, revered at Walden Pond, that is unspoiled and identified by nature as much as a rejection of the artificial world?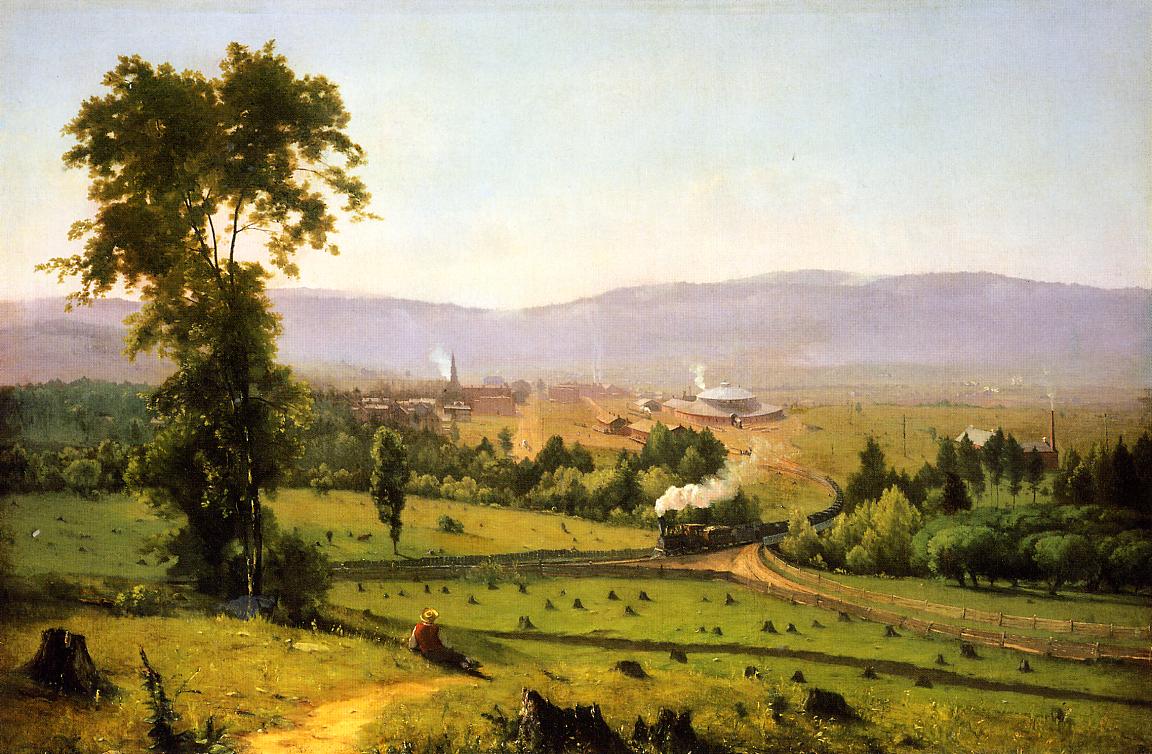 The romantic pastoral, a literary device embodied in the semi-primitivism of the cultivated landscape, is located chiefly by its opposition of the forces of civilization, the so-called fever of the world. It's hard not to be taken by the opposing scene of the abstract when faced with the overwhelming force of a dehumanizing and polluting industry.
Continue reading The New Garden of the World — Review of The Machine in the Garden (1828 words)...